Website Design
In today's digital world, where a website is often the first point of contact and an opportunity for ongoing dialog, a strong online presence is critical. The website is an important component of your brand communications and should work in tandem with your graphics and messaging to help your audience better understand the distinctions and unique offerings of your organization.
Our website designs are custom crafted to match the energy and functional needs of your company to ensure that your website communicates leadership, connects you with the right audiences to support business growth, and generates leads and opportunities with key stakeholders. In addition to developing websites that achieve the desired online persona to digitally represent your brand, Chameleon Studios can implement online inbound marketing programs and social media tools that draw more targeted visitors to your site.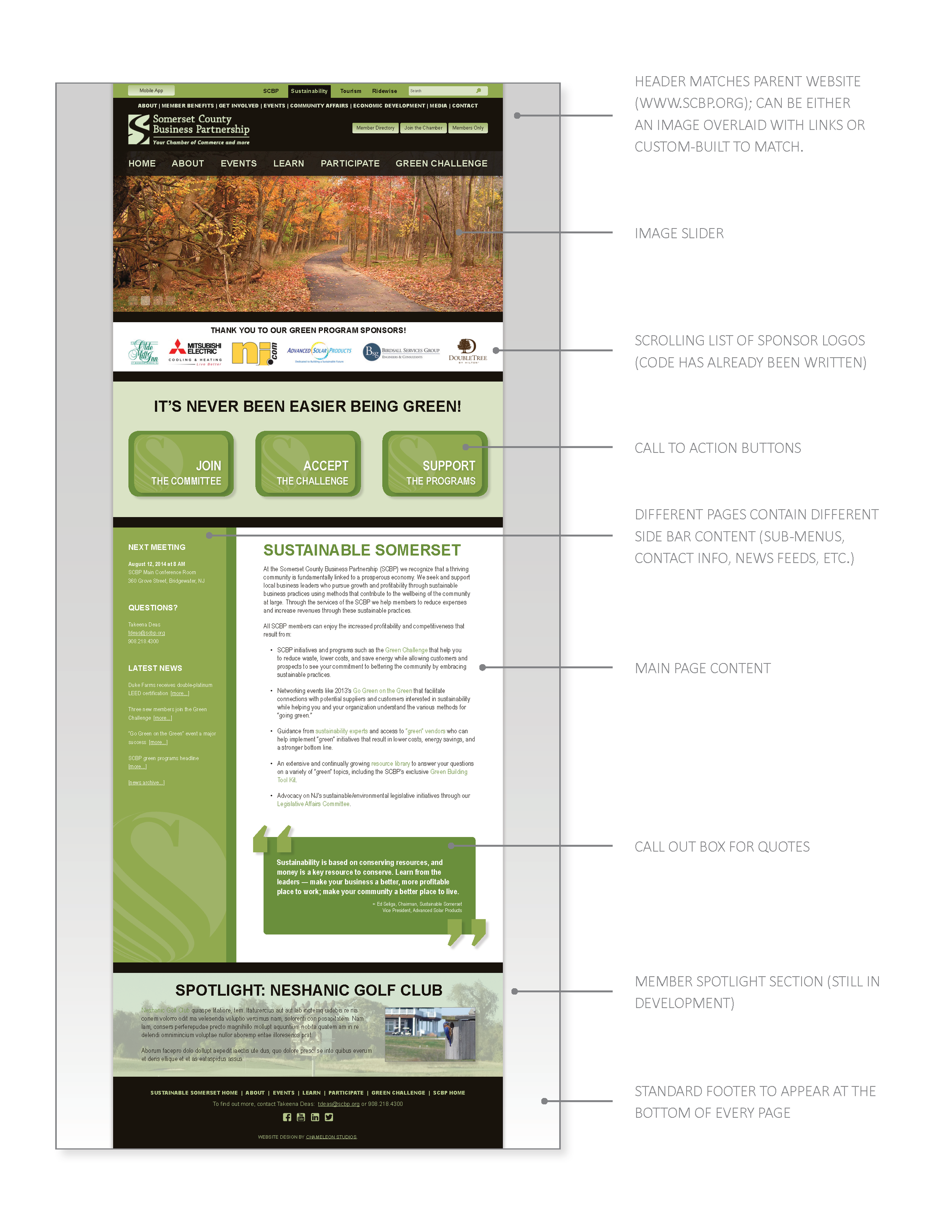 [CASE STUDY] The Sustainable Somerset Committee of the Somerset County Business Partnership needed a website that served many discrete purposes in a simple but comprehensive format. With careful attention to detail, navigability, aesthetics, and content, the Chameleon Studios team designed and implemented a dynamic and enjoyable online experience. The completed website brings visibility to the important work of the committee, serves as a portal to the ongoing "Green Challenge" business opportunity, engages visitors in events and programs, highlights sponsors, and provides an organized central resource for sustainability-related information and tools for the county.